After nearly two years of adhering to the National State of Disaster, the subsequent suspension of sporting events and the cancellation of both the 2020 and 2021 Centenary Comrades Marathons, the Comrades Marathon Association (CMA)  launch its #Comrades2022 campaign and announced  its plans for this year's race on  Thursday 17 February 2022.
CMA Chairperson, Mqondisi Ngcobo unveiled the very appropriate campaign slogan, "The Return – Sishay' Ibuya", signaling the long-awaited return to road-running and a celebration of the comeback of The Ultimate Human Race.
The launch, hosted in Johannesburg today (Thursday, 17 February 2022) was attended by the nation's top media, road-running dignitaries, CMA sponsors, stakeholders, former winners, elite athletes and sporting personalities.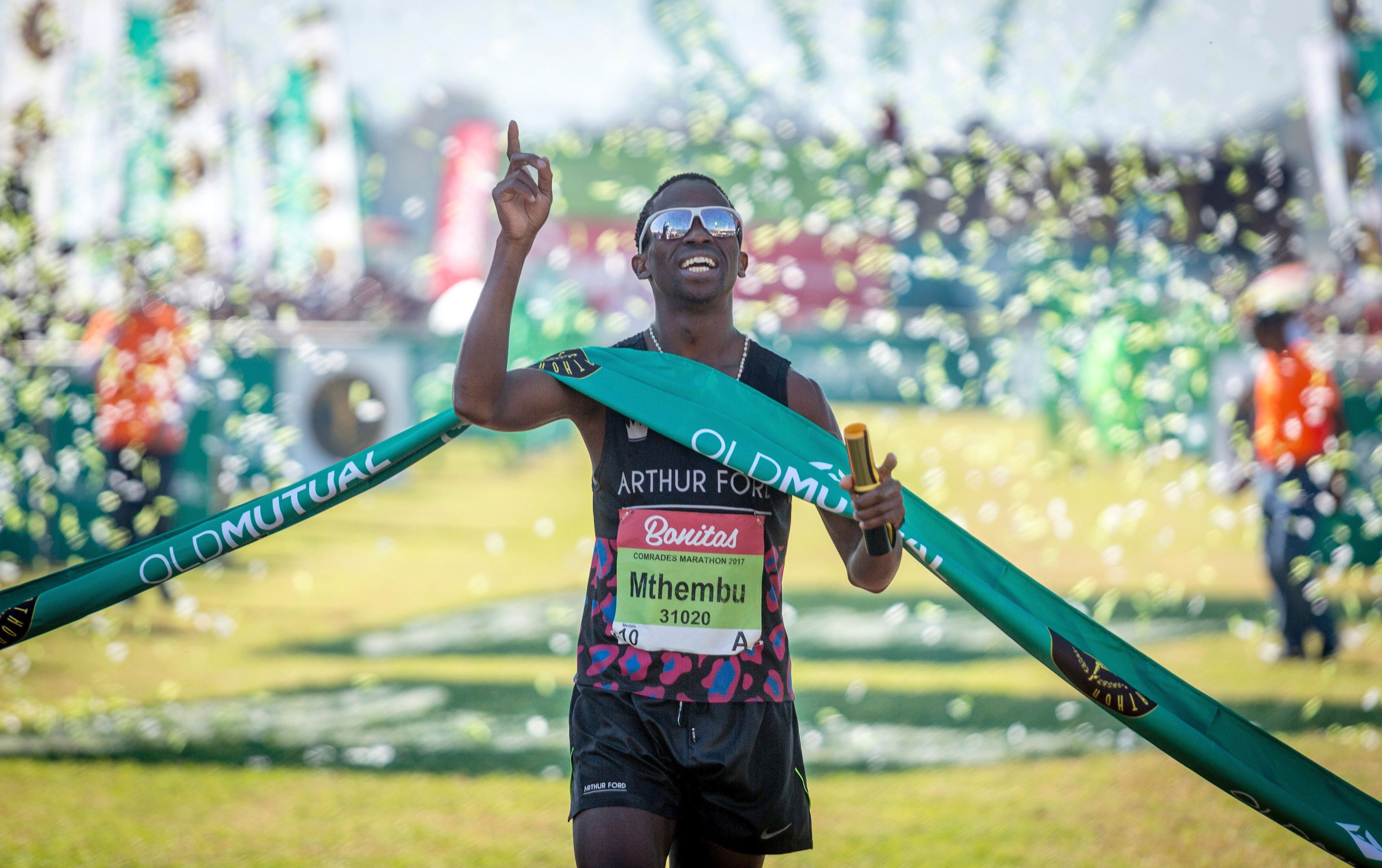 Ngcobo has cautioned however that, "Runners will still need to exercise a degree of care and attentiveness when out running – be it exercising, training, spectating or participating in events. However, amid all the precautions and safety measures, we are just extremely pleased to be able to host the 2022 Comrades Marathon in August and invite the nation and the world to celebrate this milestone with us."
He added, "The slogan is such a natural fit for this year's upcoming event. The return of the Comrades Marathon, let alone all other road-running events, is something that runners have been eagerly awaiting. It is therefore with a great sense of pride and pleasure that we unveil this campaign, issue details around our upcoming 95th Comrades Marathon and create the conditions for our athletes to run the race that they love so much."
The 95th Comrades Marathon will be a Down Run on Sunday, 28 August 2022. The race starts at the Pietermaritzburg City Hall at 05h30 and ends 12 hours later at the Moses Mabhida Stadium in Durban, covering a 90,2km distance. This will be the 47th Down Run in Comrades history.
Considering the current National legislation limitation on mass participation events, the entry limit has been capped at 15,000 entries. Due to Coronavirus and other health and safety implications, all entrants will need to be fully vaccinated against Covid-19 and produce their vaccine certificate to complete their entry status by 12 July.
The opening date for entries is Wednesday, 23 March 2022, when the first entry window period commences and runs for 1 week until 31 March 2022. During this window period, only those entrants who had successfully entered the 2020 Comrades Marathon will be able to enter, be they South Africa, Rest of Africa or International.
The entry fee for South African athletes will be discounted from R1200 to R1000 in the first entry window period, as per the CMA commitment when the 2020 race was cancelled. Rest of Africa and International entrants in the 2020 Comrades Marathon had their entries deferred to either the 2022 or 2023 race; and will therefore not pay an entry fee.
During the second entry window period, from 20 April to 16 May 2022, all other athletes will be allowed to enter.
Entry fees for these entrants in the 2022 Comrades Marathon are as follows:
South Africa                                     : R1200.00
Rest of Africa                                   : R2000.00
International                                   : R4500.00
Entry is free to all runners who have completed the Comrades Marathon 25 times or more.
This second entry window period will not apply should the entry cap have been reached during the first entry window period.
ASA rules only allow for online entries and will be done via the Comrades Marathon website: www.comrades.com