South African sprint sensation Carina Horn realised a lifetime dream when she dipped under the magical 11 seconds barrier in the 100 m for women  at the Doha Diamond League Meeting on Friday.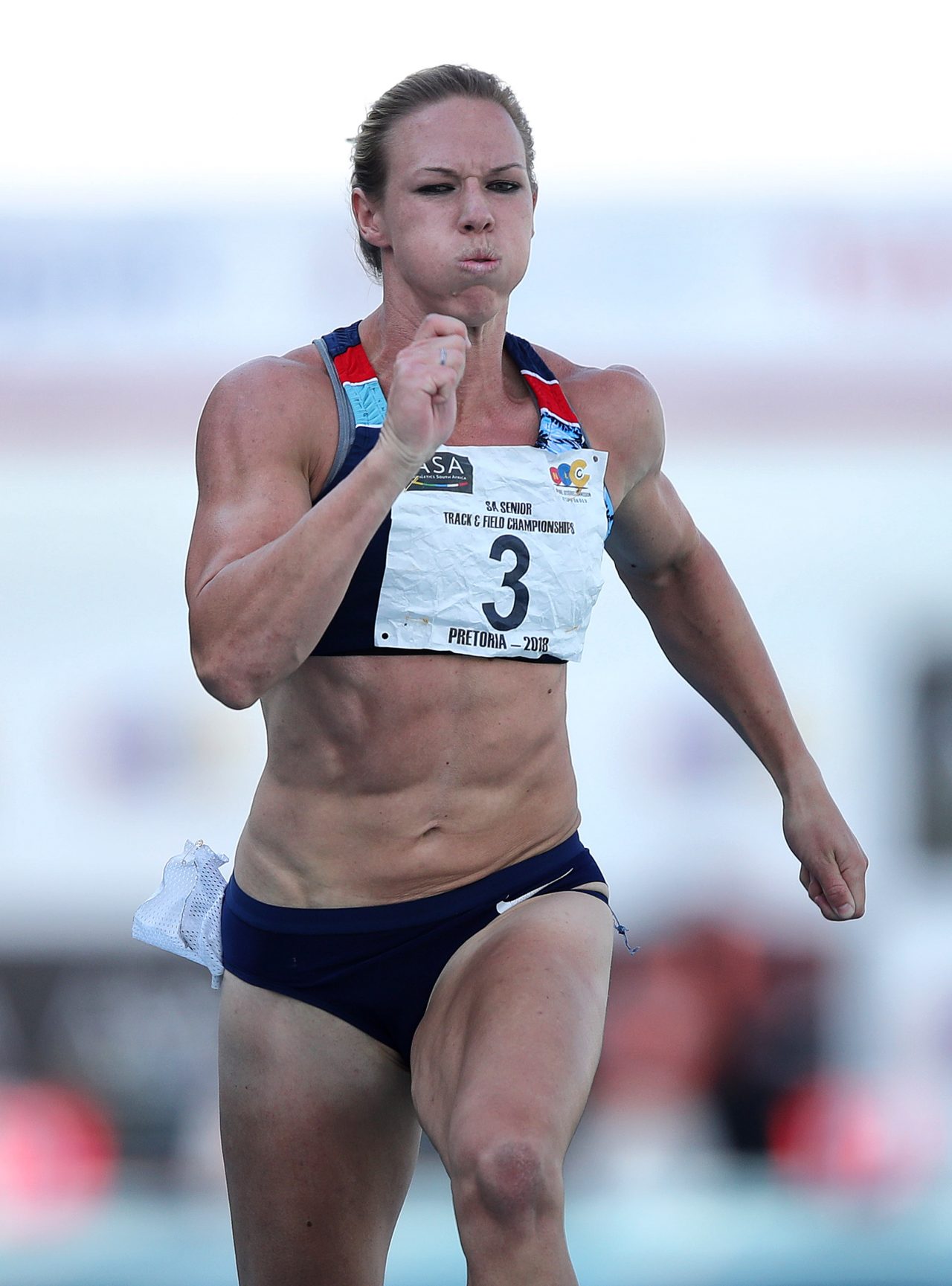 Horn  ran a blistering 10.98 s to become the first South African female to run under 11 seconds.
"I still battle to believe that at long last I managed to run a sub-11 s race. When I saw 10.98 s going up on the electronic scoreboard next to my name all the long hard hours, the sacrifices and the disappointments were forgotten,"  said an elated Horn.
"All that mattered was that I had achieved what I set out to do many years ago. It was the breakthrough I have been dreaming off. It is the one moment in my athletics career which I will never forget," said the Tuks-athlete.
After her magnicent performance, the 29-year-old said she would not be resting on her laurels. She has already set her sights  on ensuring she becomes a consistent sub-11 s sprinter. And yes she believes she is capable of running faster times.
"I guess as long as am capable, I will always be on a quest to gain that extra hundredth of a second when racing. I am sure my coach, Rayner Schopf, has already started to plan as to what I need to do to be faster."
Werner Prinsloo who coaches the Commonwealth Games champion, Akani Simbine (Tuks), was full of praise for Horn being the first South African female sprinter to dip under 11 seconds.
"I could not help but get excited while watching her race on television. Even though she only finished fifth it was still an amazing performance as it was a breakthrough for South African women's athletics.
"Time will tell if she is capable of running even faster times. If she does she can become one of the ten fastest female sprinters in the world."
Prinsloo was not sure as to what the impact of Horn's performance is going to be on the local female sprinters.
"We will have to wait and see. One of the two things will happen. There are going to be those athletes that is now inspired and will start to dream of also breaking 11 seconds. Unfortunately Carina's performance might also leave some athletes feeling despondent. A time of 10.98s can be intimidating if you are only able to run 11.50 s.
"Personally I think Carina is at the moment in the same situation as to where the South African women's discus record-holder, Elizna Naude, was a few years back. While in her prime Elizna was in a class of her own."
Prinsloo said that Simbine would start his international campaign on 20 May when he competes in the Boston Street-event. The Tuks sprinter will then go on to compete at the Rome Diamond League Meeting (31 May).